Ruby Meditation Guidelines
Conference is dedicated to providing a harassment-free communication for everyone, regardless of gender, gender identity and expression, sexual orientation, disability, physical appearance, body size, race, age or religion etc. We do not tolerate harassment of conference participants in any form.
The expected behavior is when:
Participants are tolerant of opposing views.
Participants ensure that their language and actions are free of personal attacks and disparaging personal remarks.
Interpreting the words and actions of others, participants always assume good intentions.
Behaviour which can be reasonably considered as harassment isn't expected and it is considered not being tolerated.
Need help? Here's how to contact us.
If you are being insulted, or you notice that someone is being insulted, or if you have any other reason for concern, please contact one of the organizing team immediately. They can be recognized by branded T-shirts and/or badges. Or contact to organiser: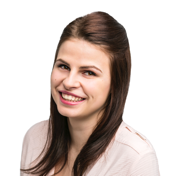 Kristina Fesan
Conference manager at Ruby Meditation
In the case of abusive behavior, the organizers may take any action they deem necessary, including a warning to violators or removal from the meeting without refund of ticket price.
We expect all participants to comply with these rules during the conference and at all public events related to the conference.
Based on the standards of The Ruby Community Conduct Guideline and Ada's Initiative
Buying a ticket to Ruby Meditation you agree to follow this Code of Conduct.